Lodging at WCHS
Lodging for visitors at the Wechiau Community Hippo Sanctuary is offered at the Mark Donohue Lodge, Talawona, located approximately 1km from the Black Volta River. Accommodation is basic - but provides a unique and exciting experience. The Lodge offers basic rooms, with local architecture, for 2-3 people, with simple mattresses and mosquito netting. Couples can be accommodated. You also have the option of spending comfortable nights on the roof, sleeping under the beautiful starry African sky. If you prefer to bring your own tent, there is a large area for pitching tents within the grounds of the Lodge.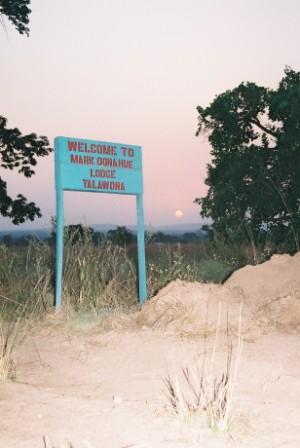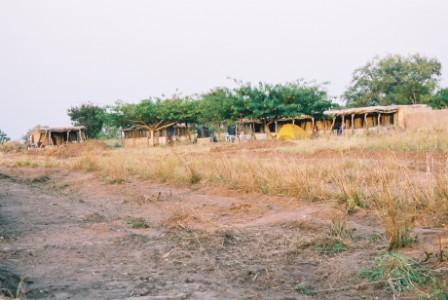 Across the road from the Lodge is a large tree deck, big enough for 10 people to sit and enjoy the fantastic view at any time of the day. At night time, it can sleep 3-4 people comfortably (on a first-come, first-served basis). Relaxing on this deck is one of the quiet treats of the Lodge.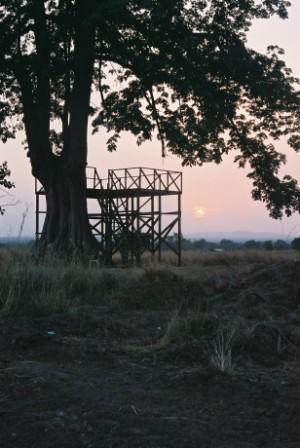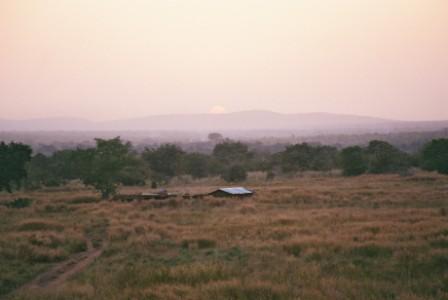 At the camp, water is brought from a borehole approx 1km away and stored in large tanks. While it is clean, the Lodge recommends further filtration before drinking, or drinking bottled water. Bathing is by means of a "bucket bath" in a bath house - beautifully refreshing after a day of wildlife watching! The camp has 3 clean outhouses for pit toilet facilities.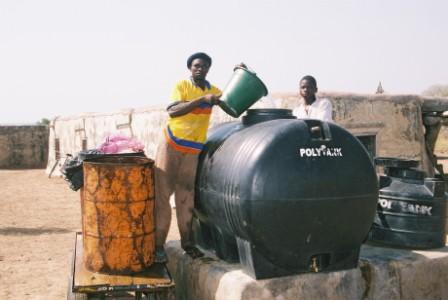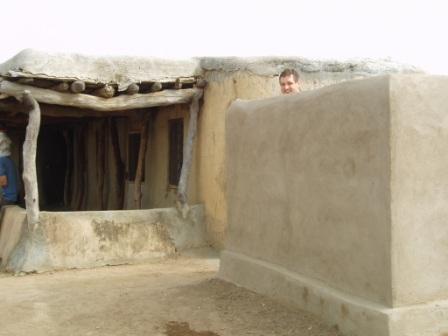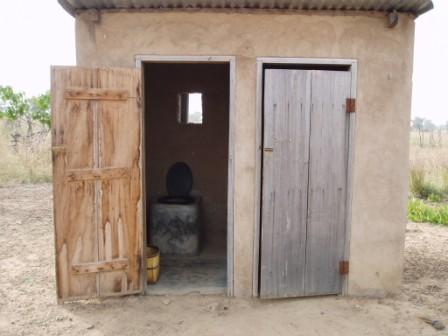 A final, very exciting, lodging possibility is to spend a night in one of the two hippo hides, located along the Black Volta River. These two hides are located adjacent to the river at established feeding grounds of the hippos. Hippos come out of the water at sunset and feed all night. You have to be lucky, but these hides provide perhaps the greatest chance of watching wild hippos feed by moonlight.
For further information on lodging, please feel free to contact us at info@ghanahippos.com.
Home --- Wildlife Experiences --- Local Community --- Lodging --- Gallery of Pictures
WCHS Objectives --- Hippo Fun Facts --- Directions to WCHS --- Contact US
Downloadable pdf colour brochure on WCHS from the NCRC